Welcome! In addition to a list of things to do nearby and announcements of upcoming events, we now have several itinerary booklets with suggestions for things to do in the Vendee and surrounding areas. For your convenience, all locations include google driving directions from the manoir, and website info.

To make your trip even more diverse, we offer three beautiful travel guides with suggestions for amazing day trips, as well as fun family adventures. Scroll down for more information. And this year, don't forget to check our Tour de France 2018 page, with loads of information.
Cheffois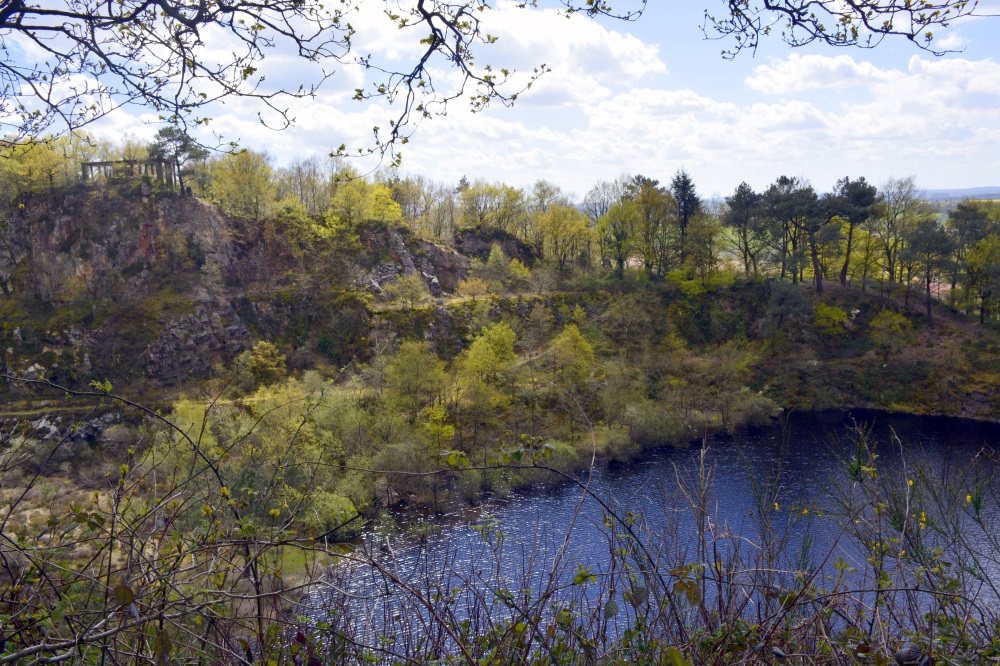 Le Rocher de Cheffois is an old stone quarry-turned-lake hidden in the hill of Cheffois. Active from 1903 to 1953 the area is now surrounded by nature trails of various distance leading from the lovely chapel (anno 1858.) Definitely worth a visit – as is the 13th century village church. The world famous Ripaud Nurseries are nearby with over 1000 varieties of trees and plants. Directions (19km)
Abbaye de La Grainetière
Traverse history in an active abbey. Grainetière is situated in the beautiful, tranquil countryside near Les Herbiers, the structure is part restored and part ruin. Restorations are aimed to be complete by the Abbey's 900th anniversary in 2030.
Directions and website (18km)
La Ciste Des Cous
La Ciste Des Cous is said to be the oldest megalithic monument in the Vendee, discovered in 1910, and dated 4000 BC. The Neolithic gravesite consists of a circular burial chamber and a ciste with standing stones. Located in the fields off of the D43 from center Bazoges-en-Pareds. There is a signpost. (14km)
Château de Pouzauges
A 12th century fortress with a wall of 355 meters long and a keep that rises 26 meters. The imposing keep was transformed into a home by Catherine de Thouars, wife of the famous Gilles de Rais (Bluebeard), who added elegant chimneys and cushioned window seats. Also in Pouzauges, Eglise Saint Jacques , an 11th century church in both Romanesque and Gothic styles.
Directions (11km)
NEW! Beautiful travel guides FREE!
We have put together these three travel guides for our guests. They are comprehensive, include website information as well as directions from La Baudonniere, and lovely images. Sign up for our very occasional newsletter, and receive the booklets (Pdf) to your device. We will keep your information for our use only. It will not be shared. You will receive an email in your inbox to confirm your subscription.
Download 3 Travel Guides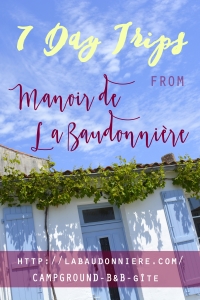 7 Day Trips from La Baudonniere
Would you like to spend your days exploring some of the incredible scenery and history, France is so famous for? From island fun, to WWII, to nature, we've selected 7 easy-to-do day trips that with a bit of planning, offer potential for family fun AND romance!
---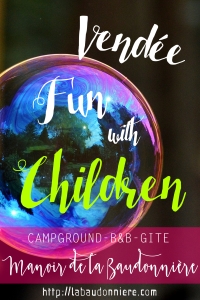 Vendee Fun with Children
In addition to our guest facilities with swimming pool, playground, and games room, the Vendee has quite a number of suitable activities for our youngest guests to offer. Puy De Fou, the world-renowned medieval theme park is a nearby favorite, but there's loads more!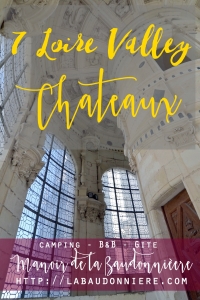 7 Loire Valley Chateaux
So many chateaux to see, so many eras to choose from, where do you even begin? We've narrowed down a few possibilities, from the stuff girl's dreams are made of, to that which sets the imagination on fire and sparks an interest in history. We hope you enjoy the selection!