Introduction
---
For the 6th time in its history, the Tour de France sees Le Grand Depart in the Vendée in 2018. This is great news! But, extra special this time, is that Le Tour will spend three days in the neighborhood, departing the Vendee with Etappe#4. What a wonderful opportunity for our guests to not only explore this beautiful area, but to experience one of the most important, and most exciting sporting events on the planet, with Manoir de la Baudonnière as a home-base! On this page we will explain the when, where, and what about the Tour de France 2018 in the Vendée. Please view our accommodations here, and contact us to make your reservations. Want to follow the tour further? See the parcours map here.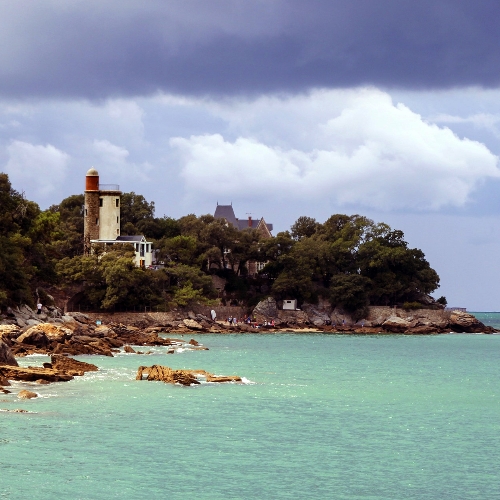 July 7th, 2018
Le Grand Depart
Start: Noirmoutier-en-L'Île
Arrivee: Fontenay-Le-Comte
Length: 195km
Promo Caravan: tba
Departure: tba
Arrival: tba
More information 
---
July 8th, 2018
Stage 2

Start: Mouilleron-St-Germain
Arrivee: La-Roche-sur-Yon
Length: 185km
Promo Caravan: tba
Departure: tba
Arrival: tba
More information
---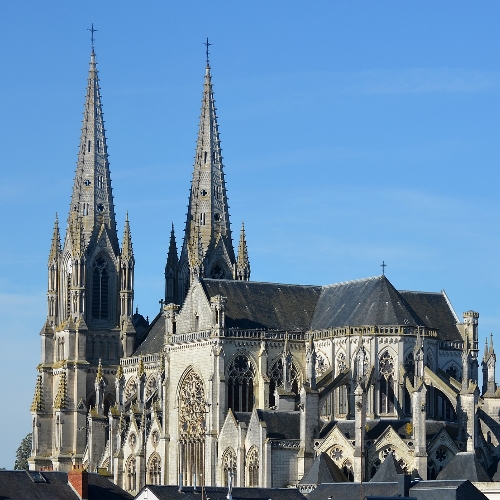 July 9th, 2018
Stage 3: Team Time Trial
Start: Cholet
Arrivee: Cholet
Length: 35km loop
Promo Caravan: tba
Departure: tba
Arrival: tba
More information
---
July 10th, 2018
Stage 4

Start: La Baule
Arrivee: Sarzeau
Length: 192km
Promo Caravan: tba
Departure: tba
Arrival: tba
More information
---
Make your reservations to camp, gite, or B&B
with us for your Tour de France 2018 experience
in the Vendée, Pays de la Loire!
How to attend Le Tour de France!
At the start of a stage
At the start line of a Tour de France stage, spectators are very much a part of village festivities, while participants of the famous Publicity Caravan generously distribute goodies. See your favourite cyclists in person as they officially sign in for the day's etappe and go through their TV interviews. Savor the ambiance as presidential motorcade, tour director, former champions, photographers and cameramen, and of course the cyclists, prepare for the start signal. Early birds take the worm! Some noteworthy details:
Follow parking directions
Weather-appropriate clothing and comfortable shoes (lots of standing around), camera, and something to collect sponsor hand-outs.
Check security measures on TdF website
Official team cycling kit (pricey) and TdF gear (reasonably priced)
Along the route
A spot along the Tour de France route is easy to find with some prior research of the 'parcours' schedule on the official website (May/June.) Stages are listed in detail, with interactive maps. Additionally, the schedule shows the expected time table for the Tour Caravan, and the race itself at 44/42/40 km/h average peleton speed, for each street. Also research village announcements for road closures. Think strategically (e.g. on a flat stretch the cyclists will race you by in seconds) and arrive early.
Before road closures, park on the route itself or nearby. TdF signs direct traffic. 
Bring camera, something to collect promotional items , drinks, a picnic or a barbeque (see TdF website for security measures) chairs, table, sunglasses and SUNSCREEN, wear weather-appropriate clothing/ shoes..
Official TdF gear: flag down a van that sells it
The Caravan lasts around 45 minutes to an hour. Dance, dress up, wave, shout to receive promo items
Fair warning: sometimes spectators are sprayed with mist. Do protect your camera!
Near the finish line
Equally entertaining are the (many) hours you may spend at the finish line as the excitement for a sprint finish builds. The Tour Caravan provides distraction and entertainment and press is omnipresent. Ambiance and fascination guaranteed!
White signs are placed to direct traffic
Security measures on TdF website
Bring a camera, and something to collect promotional items, weather-appropriate clothing, comfortable shoes, chairs, sunglasses and SUNSCREEN
Official TdF gear and team gear for sale
Tour de France 2018 in the Vendée:
plan your holiday!
---
Manoir de la Baudonnière lies at the heart of your 2018 Tour de France adventure in the Vendee, and why not extend your stay to explore the area more? To plan your holiday, information about some of the TdF locations such as Noirmoutier, and much more, please check our Itineraries page and sign up to receive your three free travel guides. Below are practical Tour de France 2018 suggestions, in relation to your stay with us incl. driving directions from the Manoir.
Stage 1
---
July 7th, 2018, is your chance to see a Tour de France sprint finish just a short 38 km away from Manoir de la Baudonnière – a 40 minute drive to Fontenay-le-Comte. See map
---
Stage 2
---
July 8th, 2018, starts in Mouilleron-Saint-Germain (formerly Mouilleron-en-Pareds), which is just a short 12.9 km away from Manoir de la Baudonnière – a 15 minute drive. See map
---
Stage 3
---
July 9th, 2018, marks a Team Time Trial stage just 44 km away from Manoir de la Baudonnière – a 50 minute drive. Arrive early for the caravan and stay to see your favourite teams race against the clock! See map
---
To make your holiday complete, our travel guides are free for you to download. Sign up for our very occasional newsletter and see our suggestions for a memorable family time. There's something for everyone. We will not share your information with 3rd parties. It is for our own use only. Please check our itineraries page.